It's no longer a surprise that in order for any Small Business to stay afloat and keep its existing Customers, it must have a Website and some form of Digital promotional establish its presence Online. But at a time when the world is moving at a very rapid pace thanks to advancements in Digital Technology, being Online proves feeble and unproductive if you cannot draw attention to yourself from Potential Customers.
Most people are now so digitally savvy that their purchasing choices are dictated by what trends Online or what products and services are presented to them by Google. This means that when you have a Website for your Business, you need to make sure that you're appearing in the right Search Results. For instance, think about somebody who searches 'evening yoga class in Newcastle'. When someone uses those Keywords in Google, a list of Websites will pop out. The ones at the top have the highest probability of drawing the yoga enthusiast to their Site and most likely, will get the person to sign up. But how in the world did those Sites get to the top? It's not random. It's through SEO or Search Engine Optimisation.
HOW SEO WORKS
Target keywords are those words or phrases you type when you are looking for something in Google. When you have a pet shop in Perth, WA, you want to be seen in the search results when someone enters the keywords "pet shop Perth" or "pet shop western Australia".
Search results are the pages that rank target keywords. This is where Search Rankings come into place. Search engines like Google reward Websites with content that is most relevant to the search query.
This means that if the Site for your pet shop does not use the relevant keywords, you will end up appearing way down the Search Results. Your potential Customers might need to wade through pages after page of Search Results before they come across you. Let's be honest, it's unlikely they're going to painstakingly continue to continue searching past the first page(s). Most people won't even bother looking at the bottom of the first page, let alone go to the second. If you are not seen when people are looking for you, you won't be getting leads from Search Results. No leads, no sales.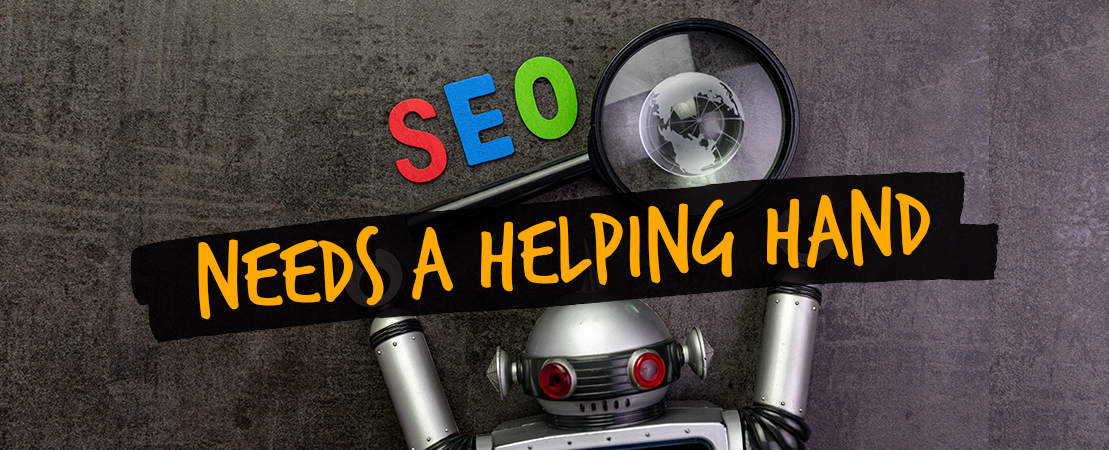 SEO NEEDS A HELPING HAND
While SEO is a really helpful strategy to boost your Online visibility, you need to be doing everything you can to climb the rankings. If you have a local Business, it is imperative to have local SEO, as it's going to help more people to find and start suing your Business. One of the best and greatest ways to do this is by using Google My Business.
WHAT IS GOOGLE MY BUSINESS?
Google My Business (or GMB) is a free, easy to use tool that helps Business Owners to manage their Online presence within the search engine, including search and Maps. It's like a database full of local Business listings.  Although it does not replace your Website, it shows your Business identity to searchers by giving out your address, phone number, business hours, and other helpful information.
Here are 3 ways that Google My Business compliments your SEO.
1. GMB  provides accurate information about your Business
When somebody types "restaurants near me" into a Google search, your Business might show up with its name, address, contact number, and opening hours on the first page of results.
Not only that, it will provide searchers with brief but concise information about what your restaurant offers. Say you offer Italian cuisine, requires reservations, and are child-friendly.  It will show the words "Italian", "Reservation Required", "Good for kids" in your GMB without users having to go to your Website. For users who don't have the luxury of time to read through a lot, GMB gives them just the relevant info they need when they need it.
And since it's linked with Google Maps, Customers can see how close or distant they are from you, and can easily follow the directions to find your Business' physical location. If you entered 7 AM- 7 PM in your availability hours and Customers search online past 7 PM, GMB will tell them "Closed. Opens 7 AM."
2. GMB helps you interact with existing Customers
With GMB, you can receive reviews from the local community you serve and Google shows appreciation for this by making you stand out from other local Businesses. Reviews provide valuable feedback for your Business, and replying to them can help build trust and establish rapport that will encourage existing Customers to patronize your Business. The more reviews the better.
3. GMB helps you attract new ones
Reviews are important for your Online presence and the growth of your Business. It's a way for Customers to leave a comment based on their experience with you. When your existing Customers give positive reviews about you, you can count on that to call attention from new ones. Sounds like a powerful marketing tool, doesn't it?
These are just 3 ways that GMB complements your SEO. If you're at all unsure, give us a call and we can talk to you about how you can be boosting your Business Online.